Or:  A 3/4-Life Crisis Ought to be Good for Something.
I now have a car payment again.  Having lusted after one since they hit the market, I am now the proud owner of a 2011 GT Mustang.  It looks very much like this one: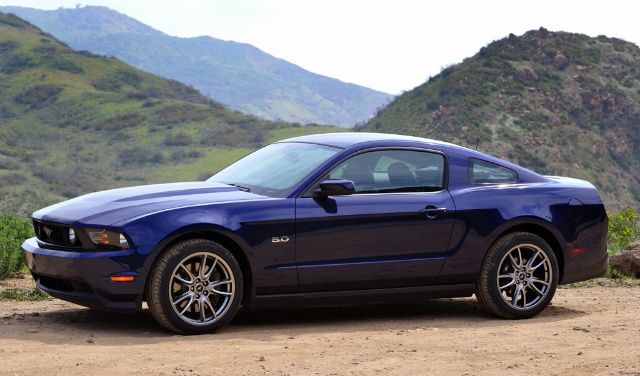 (click to embiggen)
Kona Blue metallic, it has the 5.0 liter 412Hp engine, six-speed manual transmission, 3.55:1 rear-end ratio, Brembo brake package with front shock tower brace, and it'll flatten your eyeballs when you mash the GO pedal.
I averaged 22.9 mpg on the way home from Scottsdale.
I bought it used, with 1850 miles on the odometer.
I am really looking forward to the drive up to Reno this year.