Ran across this cartoon, which says in one frame what I and many others have been saying for decades. In fact, let me quote one of those people once again:
Our once unchallenged preeminence in commerce, industry, science, and technological innovation is being overtaken by competitors throughout the world. This report is concerned with only one of the many causes and dimensions of the problem, but it is the one that undergirds American prosperity, security, and civility. We report to the American people that while we can take justifiable pride in what our schools and colleges have historically accomplished and contributed to the United States and the well-being of its people, the educational foundations of our society are presently being eroded by a rising tide of mediocrity that threatens our very future as a Nation and a people. What was unimaginable a generation ago has begun to occur–others are matching and surpassing our educational attainments.

If an unfriendly foreign power had attempted to impose on America the mediocre educational performance that exists today, we might well have viewed it as an act of war. – From the introduction to the 1983 report of the National Commission on Excellence in Education entitled A Nation at Risk: the Imperative for Educational Reform.
Almost 40 years ago it was blindingly evident what was happening. Anyway, here's that cartoon: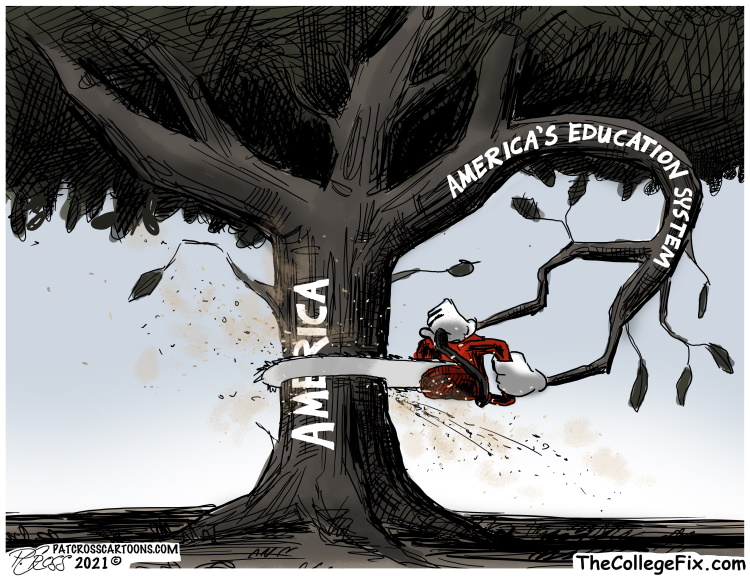 Discuss.