…the uglier it gets.
So, Elizabeth Warren just stated publicly what we've all known for a long time – our "lawmakers" are no such thing. They're a rubber-stamp for the lobbyists and their lawyers: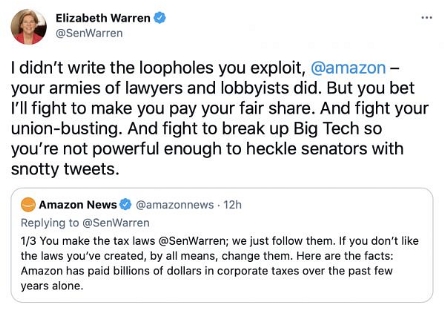 The other thing she admitted to, in 140 characters or less, is that in her world the only people who can "heckle senators" are the "powerful." In other words, the First Amendment protection of Freedom of Speech is a non-entity.
Elizabeth Warren has "served" (been paid by the .gov) since 2010. She's been a Senator since 2013.

Apparently she's never read the Constitution.