Glenn Reynolds: Behind the Curve.
Today Glenn says "HEY, MAYBE I should run for President!"
If he'd been paying attention, he'd have seen that the Blogosphere nominated him in 2003 for the 2008 ticket.
I wonder if Rachel Lucas is still interested in that VP position?
Rachel? Rachel? Anybody?
UPDATE: I forgot this poster by Day-by-Day creator Chris Muir: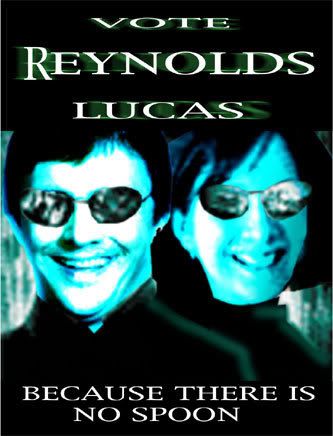 It's a little dated, but still a classic!