I'm a pessimist by temperament. That way I go through life often pleasantly surprised and seldom disappointed, but seldom isn't never.
Readers of TSM are probably familiar with this guy: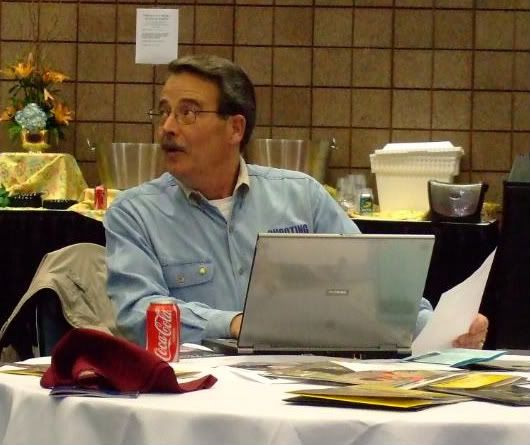 That's Jim Scoutten, producer and host of Shooting USA, and a member (with his own forum) at AR15.com. Well, I thought I'd ask him about the possibility of Shooting USA covering Boomershoot:
Jim, have you ever covered or considered covering the annual Boomershoot in Orofino Idaho? I realize it's probably far too late for this year's (end of April) event, but I think this is something a lot of people would really enjoy seeing. There's video at the link done by a local (well, regional) TV station to give you the flavor of the event, but it's not enough for us gun-nuts.

I'm going for the first time this year, and I know that other ARFCOMers have gone in the past.

Hope to see you again at this year's NRA convention in Phoenix!
The answer was not quite what I expected:
I've always thought there are some events that shouldn't get National TV coverage.

When we'd like the public to think of competitive shooting to be like other mainstream sports.
Uh, right.
My reply:
Thus Knob Creek shouldn't get national coverage?

Did you watch the King5 piece? (Windows Media file) I thought it was excellent, though short. Personally, I was amazed that a mainstream media outlet would be so positive about an event of this type. Joe Huffman, the organizer of the event, showed it to the NRA media relations rep at the last NRA convention, and she kept saying happily "Play it again! Play it again!"

One of the things that I think needs to happen is the renormalization of firearms and the shooting sports. Read sometime Hell in a Handbasket's Confessions of a Deathbeast. This is what sixty years of slow-motion hate crime has done to what used to be a respected culture. It's time and past time to start trying to restore that respect, or if not respect, at least neutrality instead of fear and loathing.

We can't all be Bianchi Cup competitors or shoot at Camp Perry. Not all shooters want to go slay an elk or a bear. Events like this are for us common shooters who want a real challenge. I think they should get more coverage so perhaps there might be more of them.

But what do I know?
Ry Jones was equally disappointed less verbose in the thread, but made up for it in the comments at his blog.
Joe Huffman's response, however, was piquant. By all means, read the thread.
UPDATE: Linoge has a pretty comprehensive post hitting all the high points, with links to everyone commenting on this tempest in a teacup.