We finally had the family get-together to celebrate the March birthdays, and one of the gifts I received was a Colt 1908 Pocket Hammerless .25! One like this, but not in as good condition: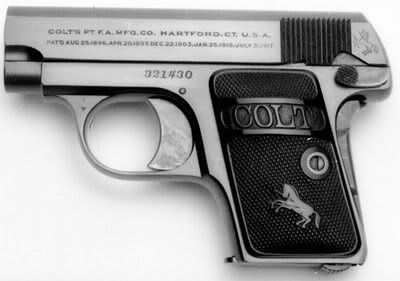 Of course, the one in the one in the picture was made in 1922. Mine (S/N 195XXX) was made in 1919.  That makes it the second oldest gun I own, after my 1917 Enfield (1918).
Damn, this thing is tiny!  The trigger is long and heavy, and the sights make the term "vestigial" seem excessive, but it's still pretty cool!