Yesterday Tam pointed to York Arms' website where they're advertising their custom-engraved AR-15 lowers.  And this one's mine!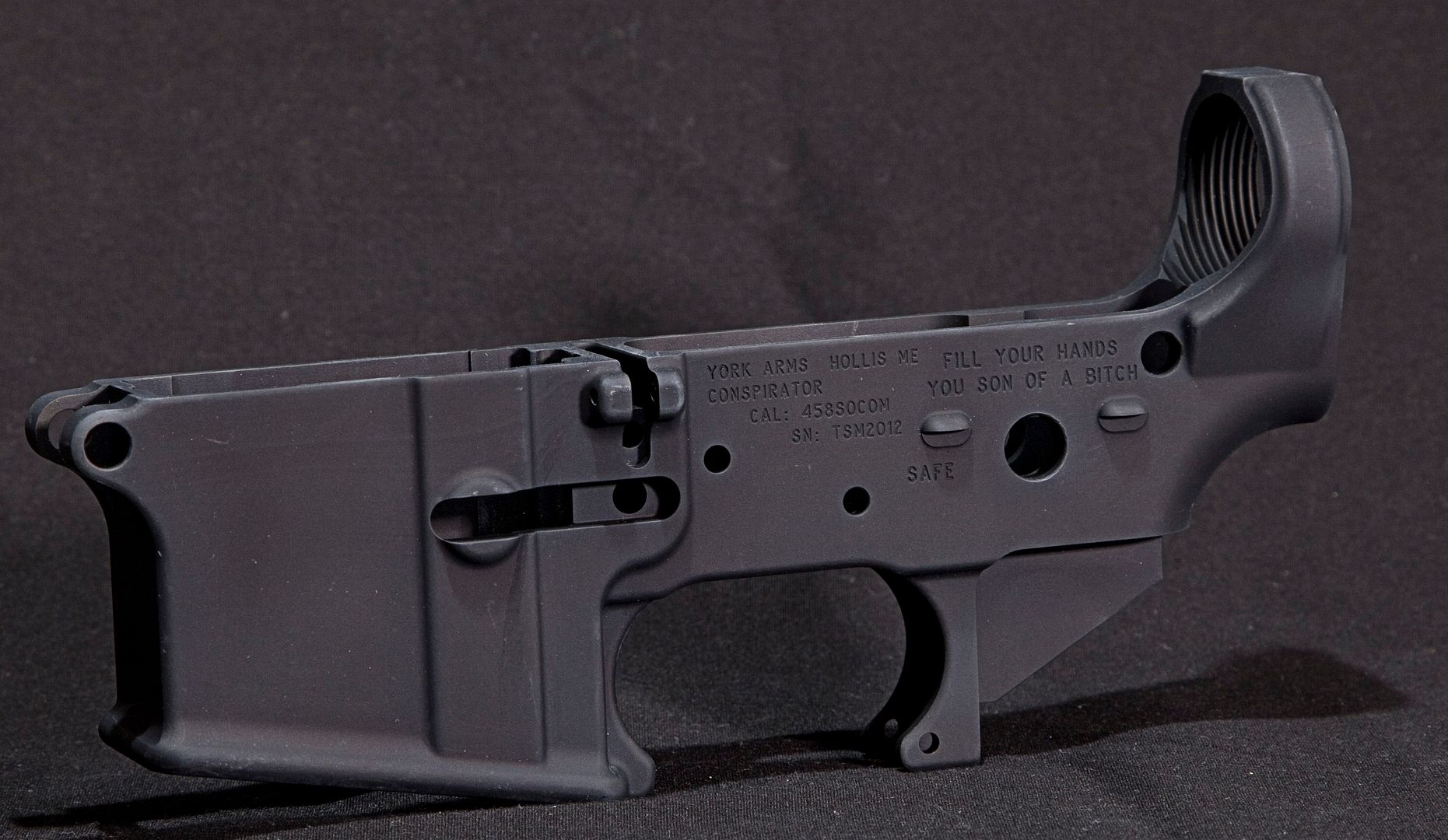 (Click for full size.)
Hopefully it's on its way to me now. I have dies and brass, the internal parts kit for the lower, and an A2 buttstock with a recoil pad. I still need a buffer and spring, the Rock River upper, some bullets and some powder, but I'm getting there. Oh, and an optic.