Want to see what I've been working on?  No, not the .458, my grandson's Halloween costume.  He got a black bodysuit – head to toe – on a whim when my wife took the grandkids out costume shopping, and I got the great idea to do an electroluminescent wire stick-figure. 
Or three: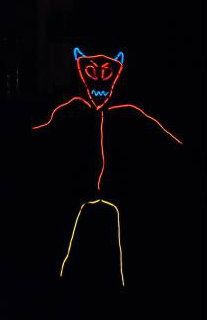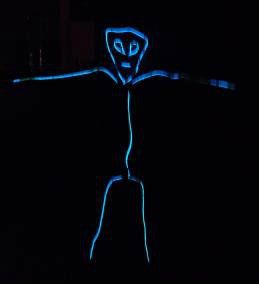 The power supply is in a black box on a black belt, and he selects which character with just a couple of switches.
Turned out pretty good!
UPDATE:  The costume went over well!  He got four handfulls of candy at one house because they liked it so much!  Lots of compliments!
Edited to add:
Here's what suit looks like in the light: