French Artist's Calls For Peace End in Brutal Beating By Local Muslims


French street artist Combo was physically assaulted over his latest art work. Photo: Combo Culture Kidnapper/Facebook

It was very offensive and local Muslims demanded he take it down.

Four Muslims in Porte Dorée (the Golden door), a ghetto east of Paris, beat artist Combo after he refused to take down his Coexist street art. Combo suffered a dislocated shoulder, bruises and a black eye.
Guess he should have painted this version: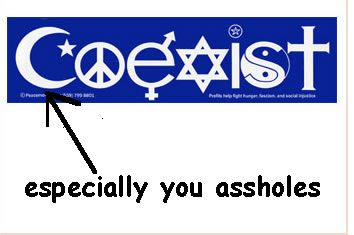 That would have worked so much better.