Now I know what it's like to be linked to by the Blogfather.
YOWZA! Talk about traffic!
Thank you, Professor Reynolds!
UPDATED 6/17/03 because of image server problems
Want to see the power of Instapundit?
I started this blog May 14. On June 2 I won the inaugural New Blog Showcase competition. The evening of June 8 Glenn Reynolds linked to the Chuck Asay cartoon. Here's the hit trend for the last month: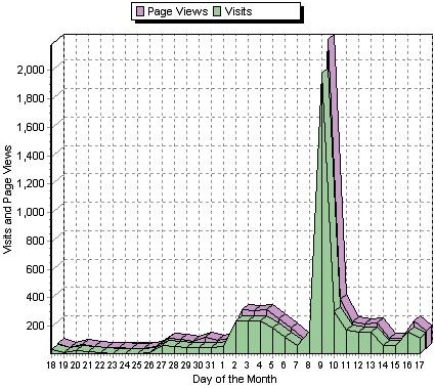 Nothing further need be said.