Just another "Gullible Gunner," I suppose…
Gunner, proprietor of the blog No Quarters sent me the link to this cartoon, in relation to the rather long, drawn-out discussion I had over the previous few months with Tim Lambert of the blog Deltoid. Very apropos, though, as Gunner points out there's no way to know when it was originally drawn.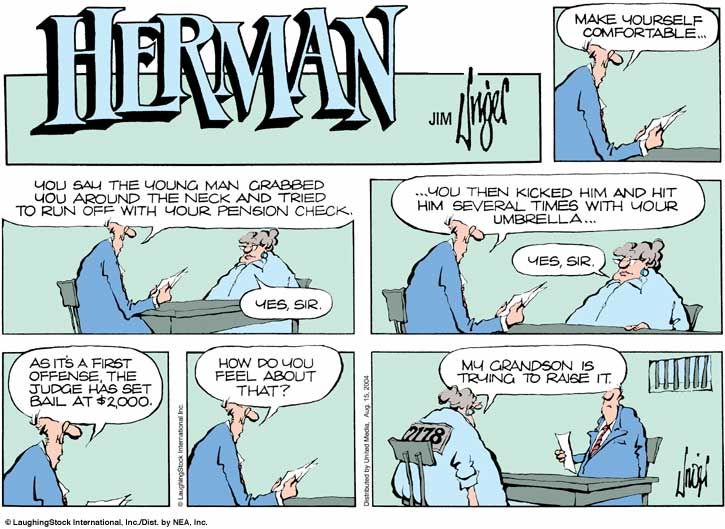 The artist, Jim Unger was born in the UK, but started cartooning in Canada in 1974, and retired in 1992. (Must be nice, huh?) So all we know for sure is that the cartoon was 1992 or earlier.