Doubly Evil, Just in Time for Thanksgiving!.
Tonight at precisely 9:17:28PM The Smallest Minority received its 666,666th visitor: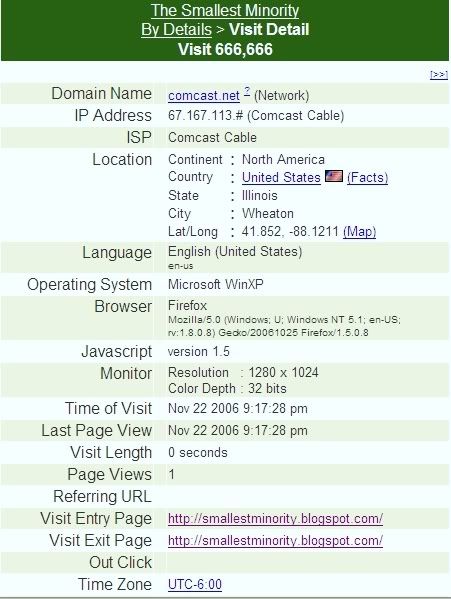 Far out! (Do they still say "Far out!"? Oh, and NO PRIZES! – Sorry.)
Next time HANG AROUND A LITTLE LONGER!
P.S.: Yes, I did sit and stare at Sitemeter until hit number 666,666 was recorded. Actually, I spent the time reading "Sluggy Freelance." I'm up to January 2000 now.
I need a life, in addition to a break.