My CMP M1 Carbine arrived this morning! It is indeed an IBM, and the tag attached to it indicates that the barrel is IBM as well: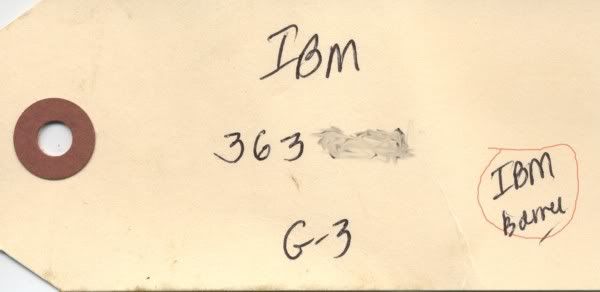 Interestingly, from what I can find online IBM's M1 Carbine serial numbers are supposed to begin with 3651XXX. Mine is 363XXXX, but stamped on the receiver above the S/N, mostly obscured by the adjustable rear sight is "IBM CORP". So do I have an IBM-assembled rifle based on a Saginaw receiver? Anyway, for those coming here for gun pron, here are some photos: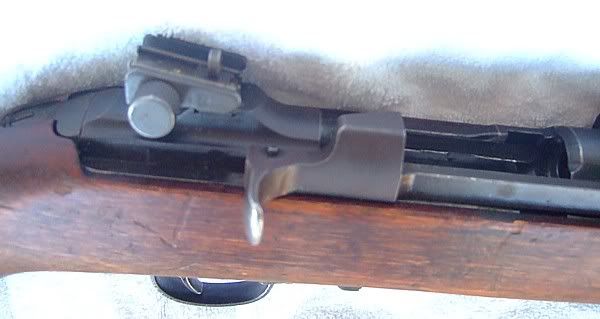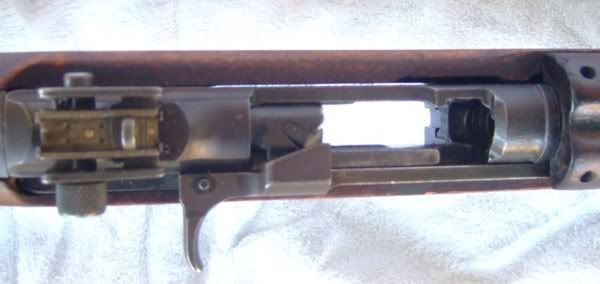 There is no "FAT" cartouche on the stock, and the stock itself is pretty banged-up, but the metal looks to be in very good shape. The bore is filthy, but the rifling looks strong. The receiver fit in the stock is pretty sloppy side-to-side. I don't know how that's going to affect reliability and accuracy yet.
Normally I don't name my guns. The only one that has a name is my 10/22 – "Conan the Borg," after my wife said upon seeing it, "That's technologically barbaric!" This Carbine, however, needs a name. I think I'll call it "Baby Blue."