Do Not Patronize
Breda relates her experience of finding an entire shopping center and a DQ marked as "Gun Free Zones." She asks:
"What do I do?"
Well, I'd recommend carrying a stack of these little business cards around with you.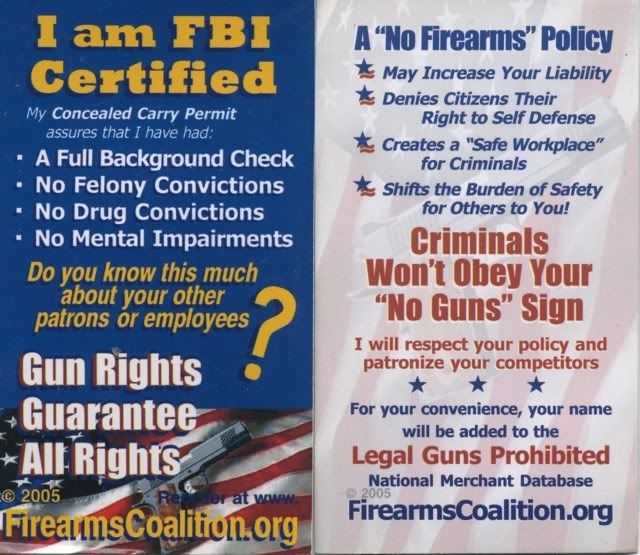 Assuming they're still available. Perhaps Ohioans for Concealed Carry offers something similar?