Anybody Need an Aimpoint?
SWFA has a sale on their Aimpoint CompC3, the civilian version that's waterproof to 17′ rather than the military version that's good to 150′: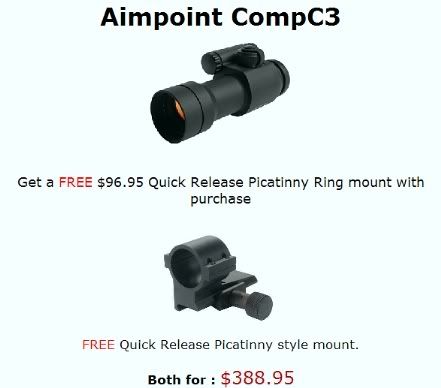 That's a pretty good deal, there. I'd be interested, but my AR M4gery upper is already equipped with a EOTech. The deal with the free QD mount is part number 11421KIT, the third item on the page.
Just thought a couple of you might like to know.