Well, I traded in a gun today. My Kimber Eclipse Pro II. Even with the new internal extractor slide I haven't been all that happy with it, which is too bad because it's too pretty not to shoot better than it did. It was NOT fond of my pet load that works flawlessly in my full-size Kimber Classic. And that load also works perfectly fine in my other Commander-size 1911, the Para Gun Blog .45.
Still, I'm a happy camper, because I traded it straight across for a brand spanking new EAA Witness Elite Match .38 Super.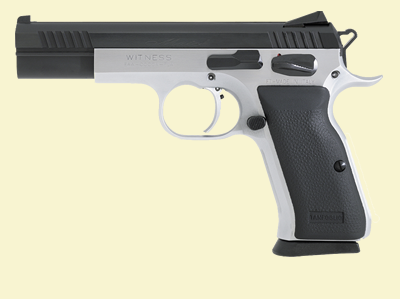 Now I've got to accumulate more magazines, a fiber-optic front sight, holster, mag pouches, reloading dies and components, etc., etc., etc.
Should be a fun gun for steel shoots. Seventeen round magazines means a LOT fewer magazine changes.
Anybody got a pet load for the 124 grain Gold Dot?