White House Anti-Sedition Squad
I received a few pads of these permits from a reader a couple of weeks ago, and I was waiting for the right time to post about them. Looks like today is a good day: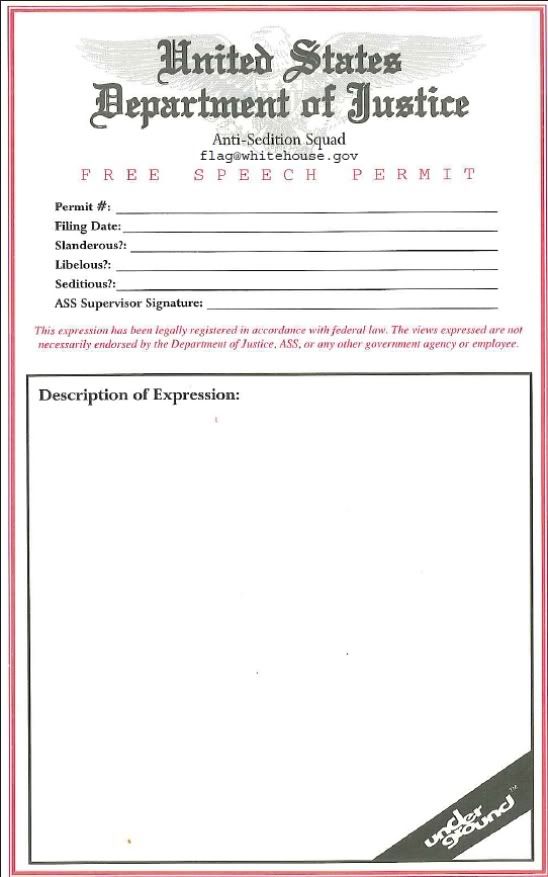 Feel free to spread it around. I added the "[email protected]" email address to the form.