I Can Haz M14!
Cue the Mormon Tabernacle Choir for a rendition of the Hallelujah Chorus! Just over a year ago I sent a substantial check to Ted Brown at the recommendation of my readers, and I waited.
And waited.
And waited some more.
I finally got good news. My LRB M25 rear-lugged receiver shipped last Wednesday and should be at Ted's shop no later than the end of this week. My rifle is next in line for assembly!
I already have a scope (the Leupold Mk 4 LR/T I had on the Remington) and 11 magazines. The receiver comes with a built-in Weaver base: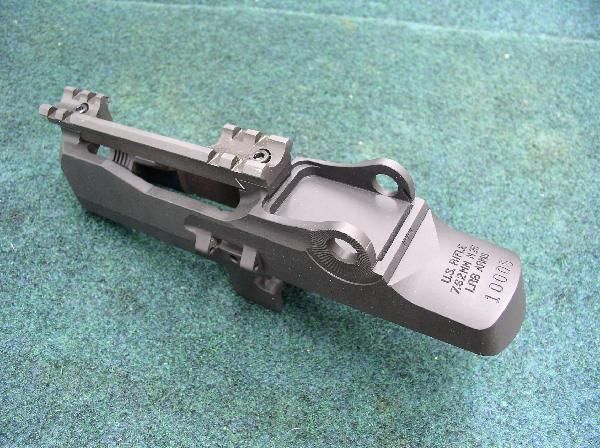 All I need to get is some LaRue QD rings, I think, and load up some ammo.
I shouldn't have to wait more than another month or so . . .