It's Never Too Early To Start Planning
Mr. Completely has set up the dates for the fifth annual Gun Blogger Rendezvous!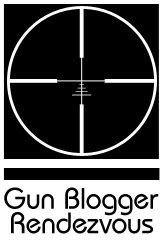 The official dates for Gun Blogger Rendezvous V are
Thursday, Friday, Saturday, and Sunday,
September 9th, 10th, 11th, and 12th.
I've made every one so far, I intend to make this one.
Edited to add: True Blue Sam points to this YouTube video Derek did covering what you missed last year if you didn't attend:
[youtube https://www.youtube.com/watch?v=zWxVvZUpT1Q&hl=en_US&fs=1&rel=0&w=480&h=385]