I've been watching the BBC TV SciFi program Torchwood. Breda got me hooked with her video clip of one character, Gwen, getting trained with firearms (in Blighty!)
But in one episode I just watched, Gwen's training seems, well, deficient: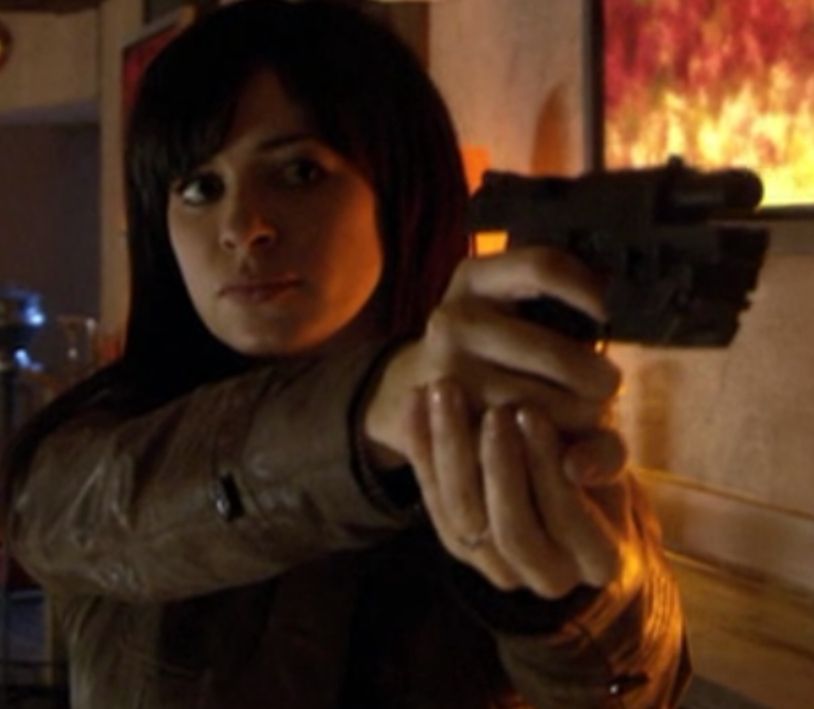 As far as I could tell in that episode, Gwen hadn't fired a shot, yet the slide on her pistol is locked back, and she seems completely unaware of it.
Oopsie!
(This is the kind of thing that irks my wife when I notice it.)
UPDATE: And in a related post, Mrs. Borepatch comments on why it takes an American to actually pull a trigger. EXCELLENT piece.