First, the good news: The FedEx truck showed up at my house today at about 10 AM. (Click on image for super-size.)
Now the bad news. See the scope rings?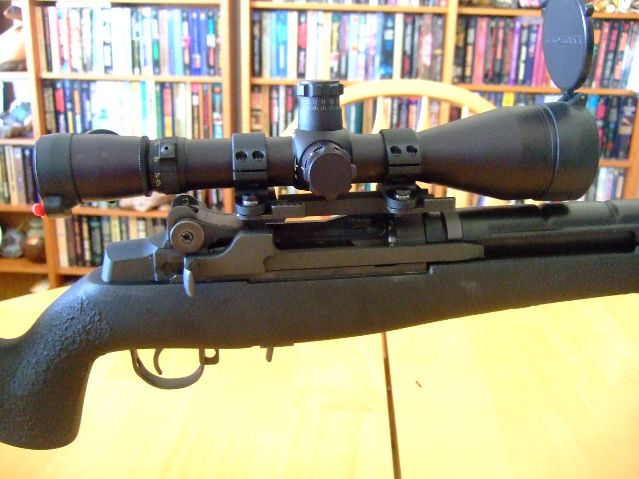 They don't work. The scope needs to come back about another inch, inch-and-a-half. Those are LaRue Tactical LT719 30mm QD rings. I paid $195 plus $9.95 shipping, and they don't work. (I mean, they do work, just not on this rifle.) I think I'm going to have to get a GG&G QD rail mount instead. Whatever I get has to be quick-detach if I want to be able to use the iron sights (and I do). This time, however, I'm going to have to check the dimensions very carefully to make sure whatever I get is actually going to work.
So, anybody need a set of LaRue 30mm QD rings at a discount?