Today, April 15, is Buy A Gun Day, a tradition going back at least eight years or so.
Here's mine: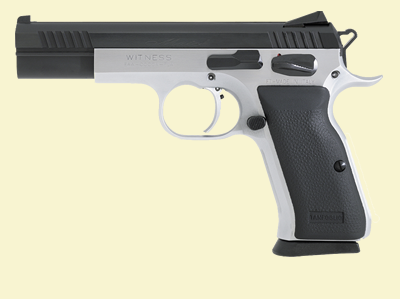 If you read this blog much, you'll note that it looks an awful lot like my .38 Super Witness.  That's because it is my .38 Super Witness – mostly.  I bought a .40 S&W conversion kit for it, plus six spare magazines (for a total of seven).  The conversion kit I bought direct from European American Armory.  The magazines I bought from U.S. Citizen.  I also bought 1,000 pieces of once-fired brass and 1,000 Berry's 180 grain HP plated bullets.  I thought about buying a 10mm conversion, but the cost of brass decided it for me.  .40 S&W is ubiquitous and cheap.  10mm, not so much.  Everything's here but the bullets.  I may have to break down and buy some factory fodder for a test this weekend.
It looks like the .40 will be MUCH less picky about what it eats than the Super.