Haven't posted in a week, and now I'm going to rant about a crappy product.
I bought a Logitech Harmony One universal remote control back in March from Amazon.  Somehow, one of my grandkids broke it earlier this week.  Not a mark on the casing, but the LCD screen is broken.  I contacted Logitech's Customer abuse Service department via email, and followed their instructions to the letter, going so far as to take a picture of the display and attaching it to an email for their study: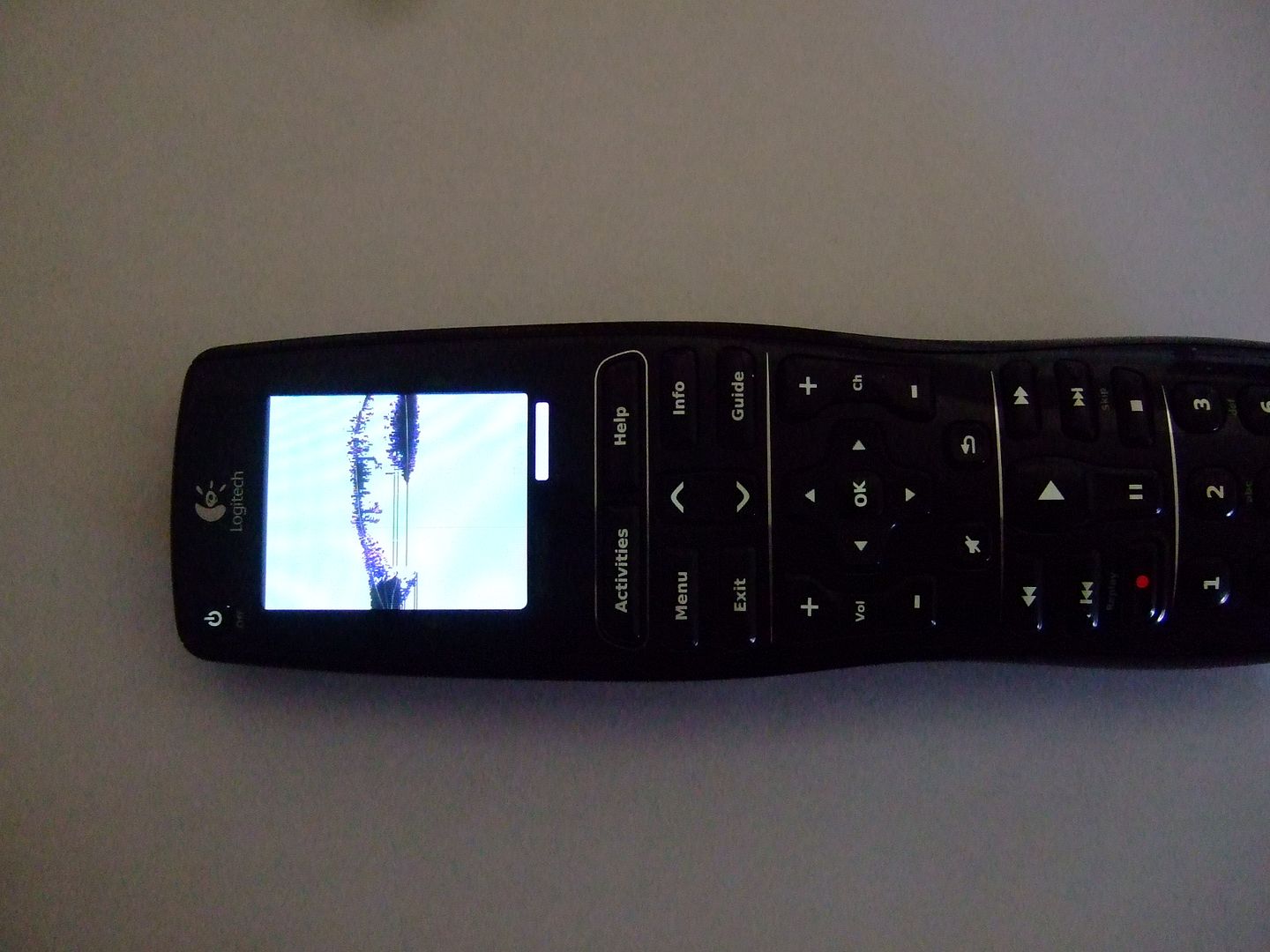 Here's their response:
Dear Kevin,

Thank you for contacting Logitech Customer Care.

I understand that it can be frustrating when the screen on your Harmony remote is damaged. I am glad to have something to offer you.

Thank you for providing the photo of your remote. Unfortunately, this does appear to be physical damage to the screen, which is not covered by the hardware warranty. Also, Logitech do not provide repairs.

However, as an existing Logitech Harmony customer whose remote is experiencing a hardware issue that is not covered, you are eligible for a 50% discount** on a brand new Harmony remote from our online store.

If you are interested in this offer, please let me know and I will issue you a promo code that can be used on Logitech.com.

** Valid only for a new Harmony remote. The code is not valid for refurbished units, sale prices, bundles or any other Logitech products, and will not apply to taxes or shipping costs. Valid for 30 days, for a single use. It will not work if you add anything else to your shopping cart, and it will become invalid if you choose one remote, apply the code, then change your mind and go back to choose a different remote.

Thank you once again for contacting Logitech Customer Care.
Here's my response:
Let me see if I understand this offer.

My LCD display is, obviously, broken.  However, there is no damage to the touchscreen nor to the opaque portion of the remote housing indicating how the LCD screen was broken.  This however, is NOT covered under warranty, nor does Logitech offer repair of this remote at any price. 

The price I paid for this remote through Amazon.com back in March was $167.52 –  no small amount for a remote control.  You offer me 50% off a NEW unit, but only if I purchase through your online support center – where the list price is $199.99 (plus freight).

So you want me to pay an additional $100+ for another apparently over-delicate, irrepairable piece of crap with a useless warranty?  This one lasted just over three months.  I don't think I want to drop $100 four times a year, thank you very much. 

Perusing the one-star reviews at Amazon I discover that mine is by far not the only unit to suffer a similar fate.  I think you need to look at redesigning the mounting of the LCD panel so that it can take some shock.  My review of your product will be going up at Amazon shortly, and also at my blog.
Which I've just done.
Strongly recommend against the Logitech Harmony One.
Anybody got a suggestion for a replacement?