I'm getting a new gun for Bowling Pins.  US Citizen of Traction Control has an FFL, and access to a large stock of firearms.  Well, I'm reducing that stock by Qty. 1.  I'm ordering one of these: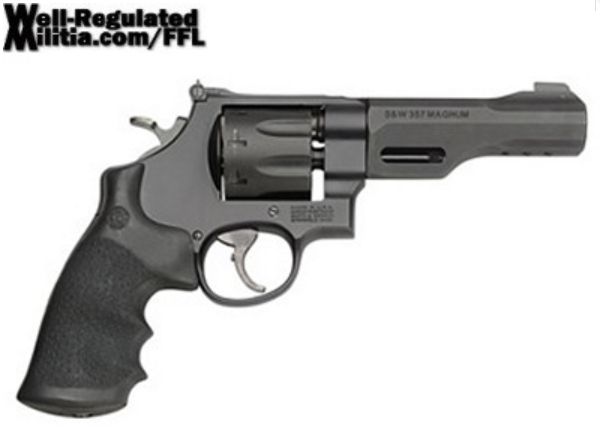 That's a S&W Model 327 TRR8 – a Scandium-alloy 8-shot N-Frame .357 magnum with a stainless cylinder milled for moon clips, 5″ stainless barrel with a Dan Wesson style barrel shroud, provisions for mounting Picatinny rails both on the top strap and under the barrel, all finished in matte black. 
Here's a shot of the business end with both rails attached: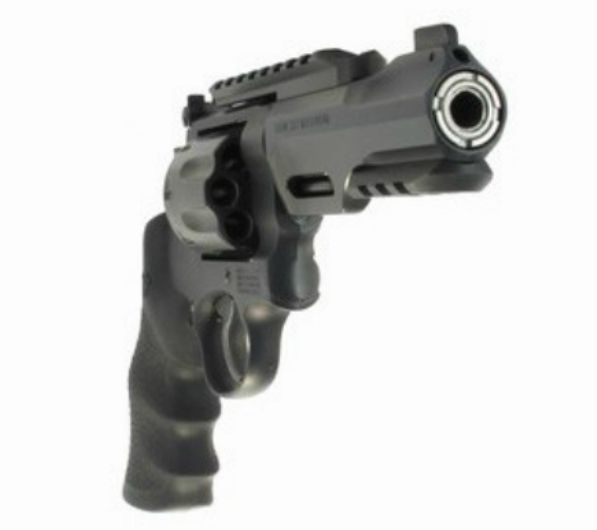 It should make a fine Pin gun.