Some time between 9:00and 10:00 MST TSM will receive (according to Sitemeter) it's 3,000,000th site visit.
That's chicken feed for a big blog like Instapundit (he probably gets that many hits a month) but for a third-tier gunblog, not too shoddy.
Thanks, y'all.
UPDATE: 9:02 AM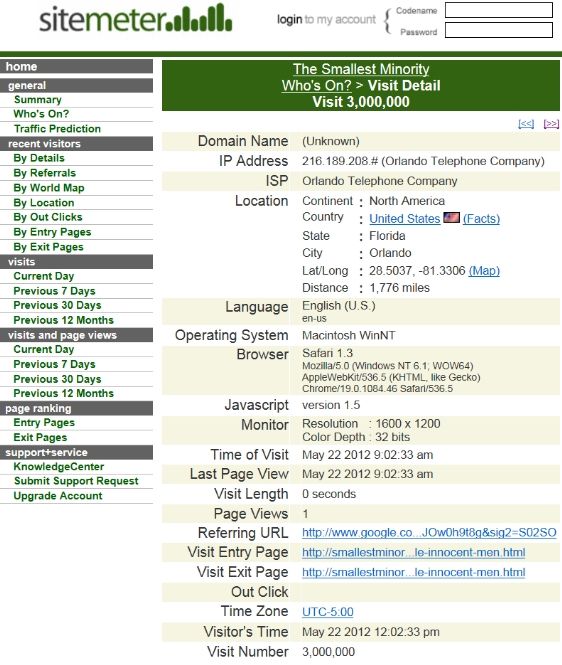 Interestingly, the post the reader landed on came from 2003 – the first year of this blog.