aka: The Earthfucker.
Added a new vehicle to the stable, something more suitable for going to the range or out in the sticks hunting, or – in the extreme – bugging out of Dodge with the family than the '11 GT Mustang: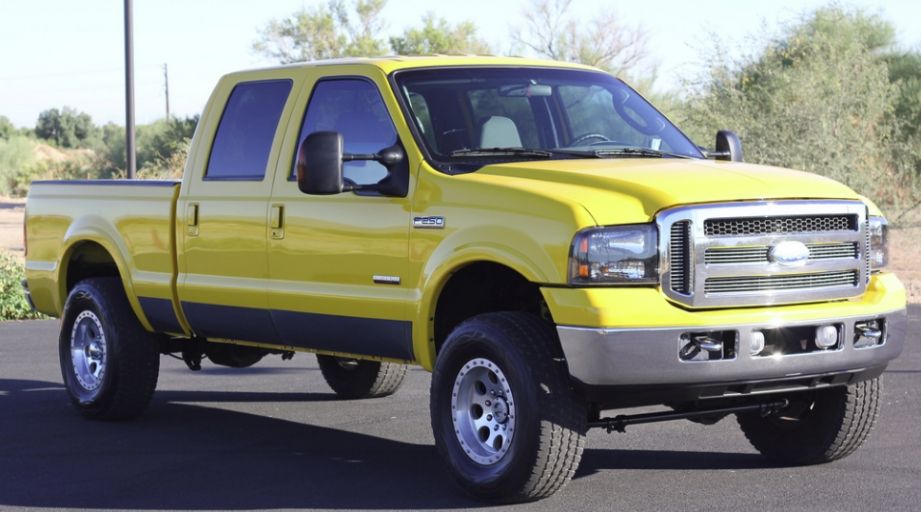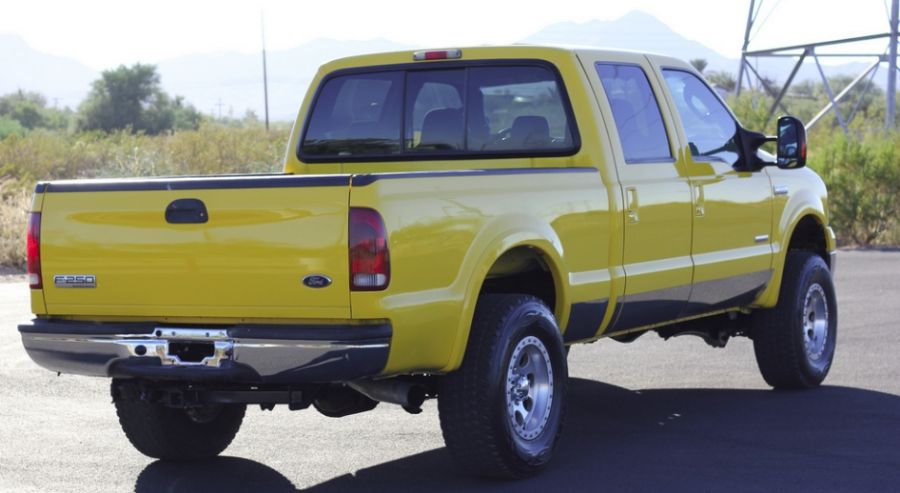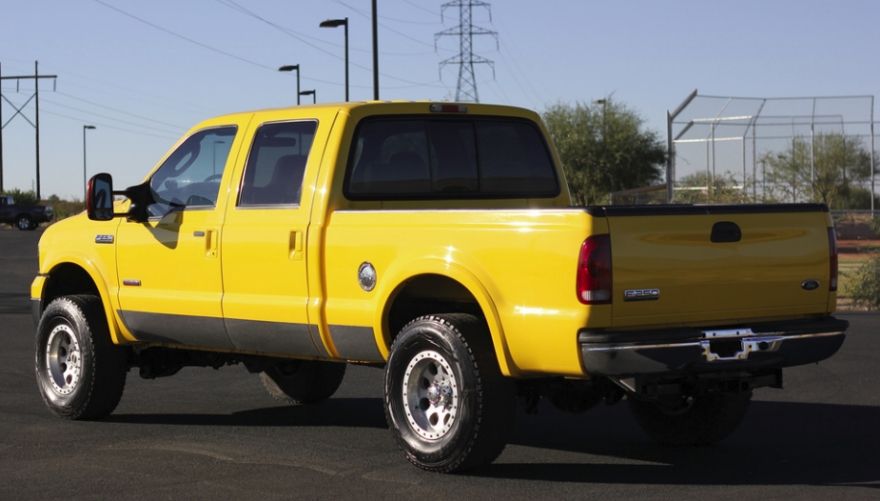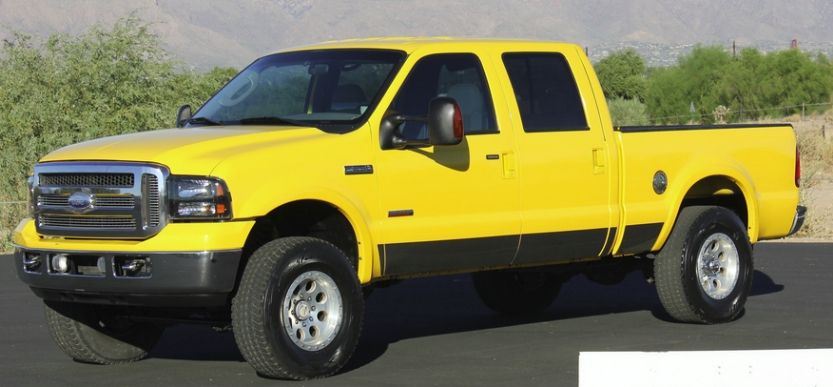 It's a 2005 F250 Crewcab SuperDuty 4×4 with a 6.0L turbodiesel and a 5-speed automatic. Gotta put nerf bars on it, or my 5'0″ wife will NEVER be able to climb into it. It's a bit of a stretch for me.
The (factory) color is "Screaming Yellow." I call it "The Tonka Toy."
I figure when the Zombie Apocalypse hits, I can run over anything I can't outrun. An in-bed auxiliary fuel tank is high on the list of accessories for this thing.
UPDATE: Oh well, I guess not.