Sitting at a table in the Media room with Robert Cottrol.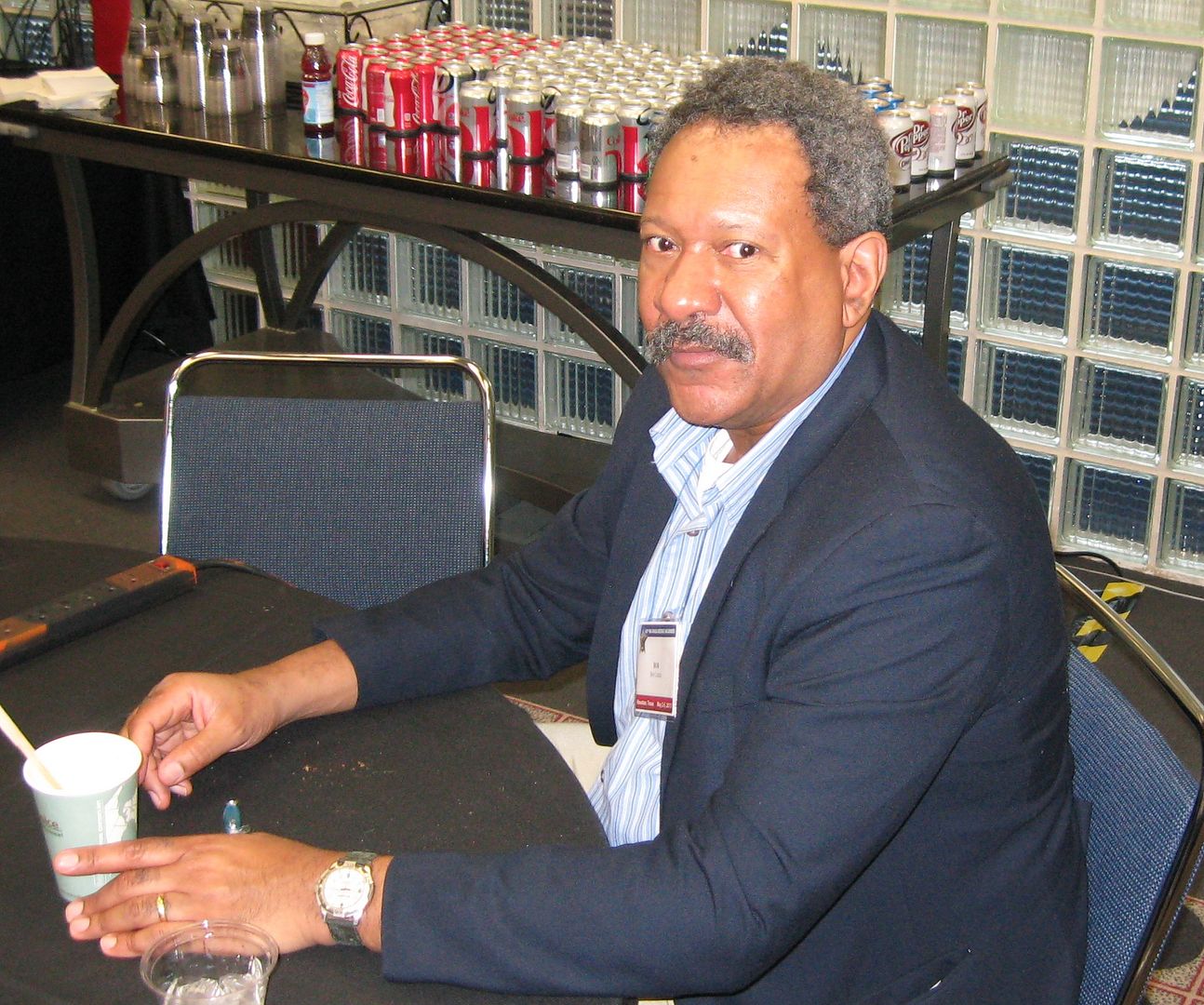 Asked about the ACLU's position on the Second Amendment:
The ACLU's understanding of the Constitution agrees with reality only accidentally, and they will correct that error as soon as possible.
Or words very much to that effect.  He just read this and gave his approval.