Today in the mail I received two gifts from LuckyGunner.com, plus a nice Christmas card with a handwritten note from Anthony Welch.  One gift was this coffee mug: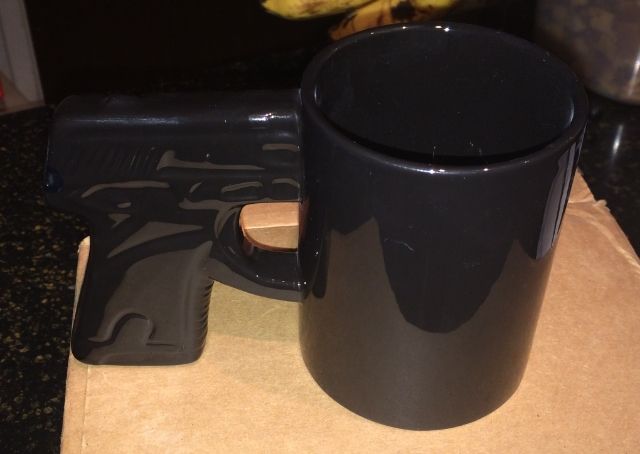 The other was a gift card.
Wow.  The last thing I did with/for Lucky Gunner was review some of the Fiocchi primers they sell back in 2010, and I attended the machine gun shoot they sponsored in 2011.  They've sponsored the last several Gun Blogger Rendezvous, but I haven't been deeply involved in that until this year.
Whoever they've got doing their internet marketing is not slacking.
Thank you, y'all.  And merry Christmas to you and yours.