In 2020 I wrote this: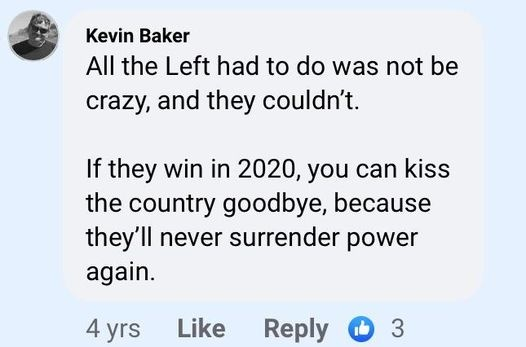 In 2021 Time magazine published this piece:

Excerpt:
There was a conspiracy unfolding behind the scenes, one that both curtailed the protests and coordinated the resistance from CEOs. Both surprises were the result of an informal alliance between left-wing activists and business titans. The pact was formalized in a terse, little-noticed joint statement of the U.S. Chamber of Commerce and AFL-CIO published on Election Day. Both sides would come to see it as a sort of implicit bargain–inspired by the summer's massive, sometimes destructive racial-justice protests–in which the forces of labor came together with the forces of capital to keep the peace and oppose Trump's assault on democracy.

The handshake between business and labor was just one component of a vast, cross-partisan campaign to protect the election–an extraordinary shadow effort dedicated not to winning the vote but to ensuring it would be free and fair, credible and uncorrupted.

—

Their work touched every aspect of the election. They got states to change voting systems and laws and helped secure hundreds of millions in public and private funding. They fended off voter-suppression lawsuits, recruited armies of poll workers and got millions of people to vote by mail for the first time. They successfully pressured social media companies to take a harder line against disinformation and used data-driven strategies to fight viral smears.
Today we get this:

Excerpt:
A "rigged" election is not the same thing as a stolen election; stealing requires changing votes. "Rigging" is about changing the rules, the information landscape, or other factors that can influence voters using illegitimate means. Spreading misinformation can be a form of rigging, as of course censorship or "debunking" of true information.

I couldn't say if the 2020 election was stolen–there certainly were irregularities as there always are in elections–because any vote changes or illegal ballots have to be in the right place in the right numbers, and no evidence has been accepted by courts indicating that enough illegal votes to change the results were cast.
And of course now we have lawfare against the leading candidate for the Republican side just as the 2024 campaign season is spooling up.
So, in honor of all that, let me present the new flag for the People's Democratic Republic of America!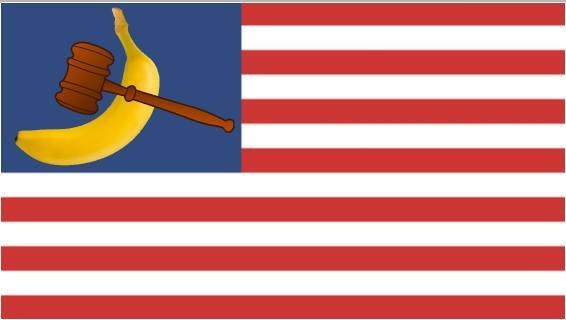 I'm not sure how long it will last, but it promises to be unpleasant.