I Need to Win the Lottery



After those last two fisks, I WANT TO BUY A GUN! I want to buy A LOT OF GUNS!
Anybody else seen CDNN's latest catalog? (It's a 13.5Mb PDF download – broadband strongly recommended.) It's got things like this in it: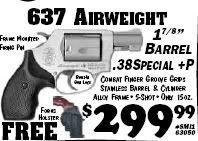 And this: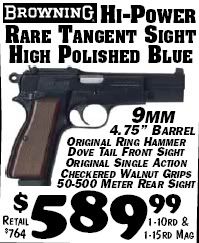 UPDATE: I found one of these "tangent sight" Hi-Powers in a local gun shop today. Asking price: $799
And this: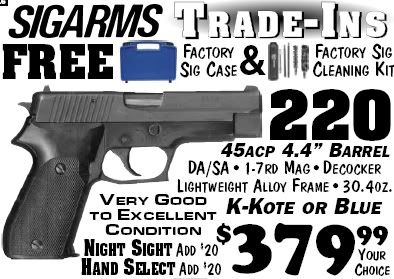 And I REALLY want one of these: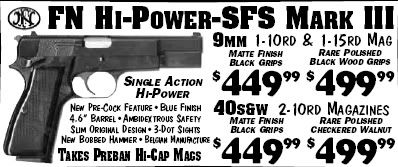 In .40 S&W. I really like that "Safety-Fast System" action in a single-action pistol. Hammer down and locked until the safety is released, then it's ready to go! Besides, everybody should own a Hi-Power. It's John Moses Browning's other masterpiece.