Via Tam, I visited the Creative Loafing web site for a review of the book She's Got a Gun by Georgia State University photography professor Nancy Floyd. This book is similar to Kyle Cassidy's recent Armed America, but it concentrates specifically on the fairer sex. It's a pretty good piece, and I'll probably pick up a copy of the book, but the site also has a slide show of some of the images from the book, narrated by the writer of the Creative Loafing review.
You've GOT to watch that.
Here are a few images from that slide show: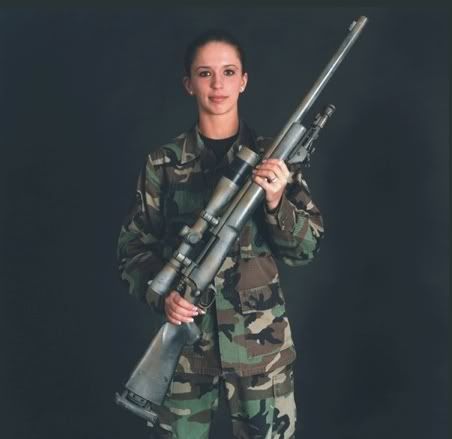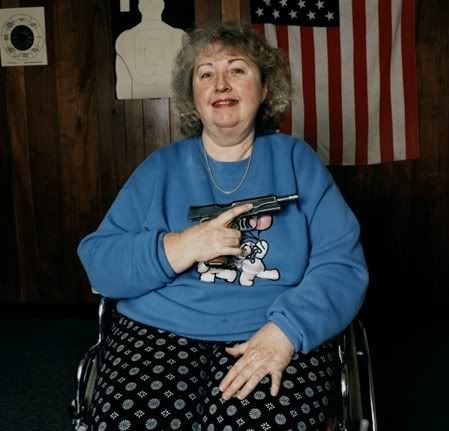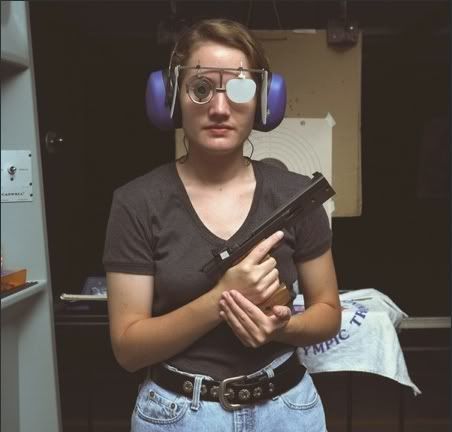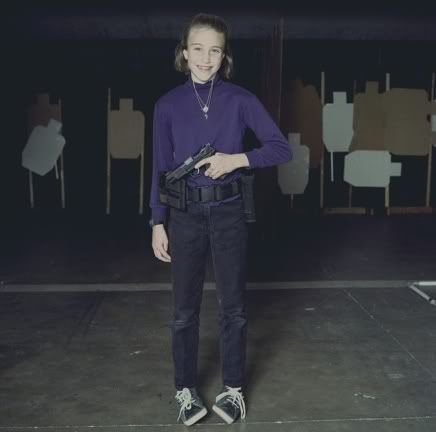 That last young lady is eleven years old. According to the review, her comment for the piece was "Shooting is FUN!"
Indeed it is.