So, I'm getting moved into my new office. The furniture was installed last week, but as of Friday, no chairs. Installation of cable broadband was going on Friday evening when I left, but when I dropped by Saturday to leave some boxes of stuff, still nothing to sit on but the desks.
Bright and early this morning, though…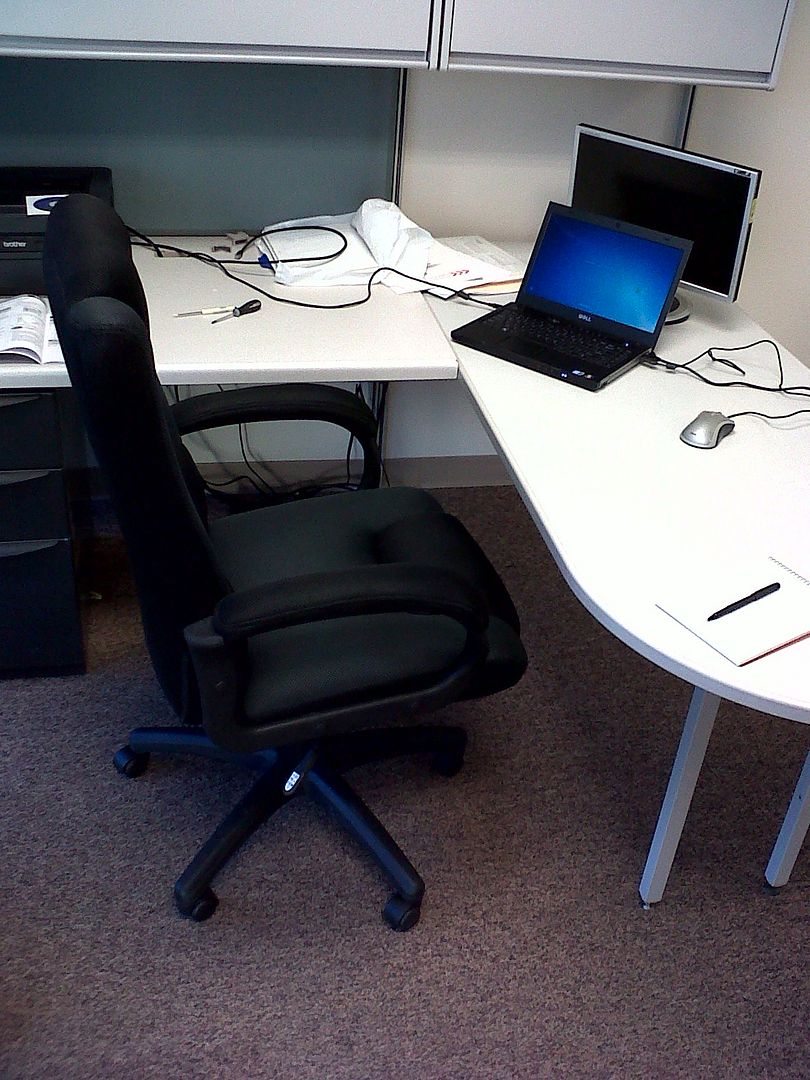 However, I'm afraid my authority might have been overstepped:

This is the box it came in: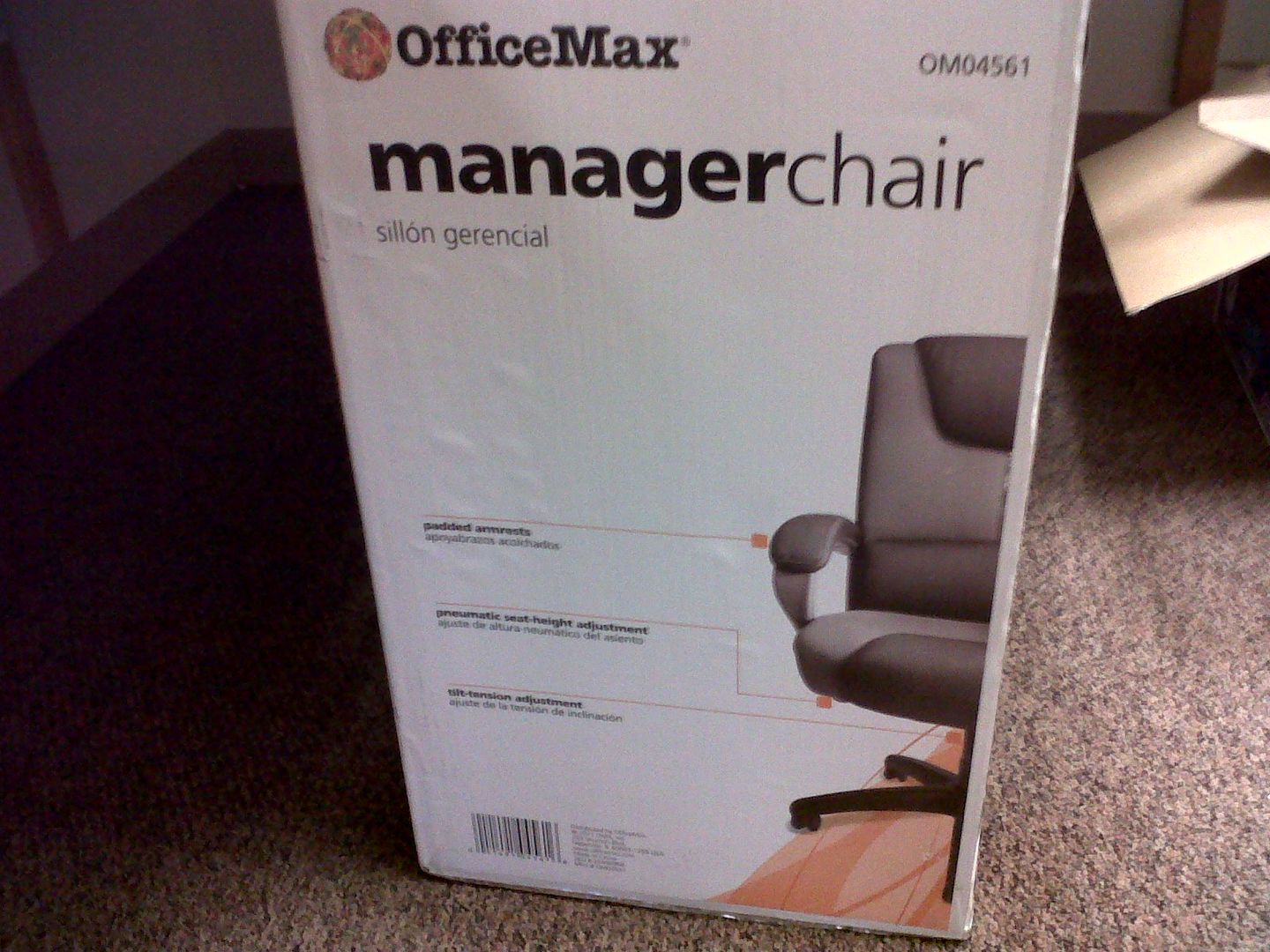 Still, I've escaped the fabric-covered box paradigm!