Robb's got a great meme going on the Republican bumpersticker format, but I'm not as creative or talented as he is. What I am good at is recycling other people's ideas. Here's one from the depths of 2009, done by Bubba of What Bubba Knows that pretty much says what Robb's stickers say without using a single word: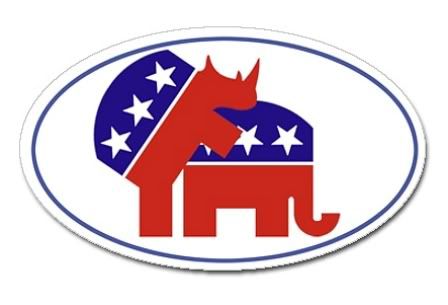 Yeah, that about says it all.
Except the RINO should be fucking a map of the United States.