No! Glenn Reynolds has been posting his candidacy for the 2016 Presidential race with Elizabeth Foley as his running mate.
Back in 2003 I think we had the right ticket, and by 2016 (assuming we still have a country) Rachel should be back in the U.S. from her extended trip abroad: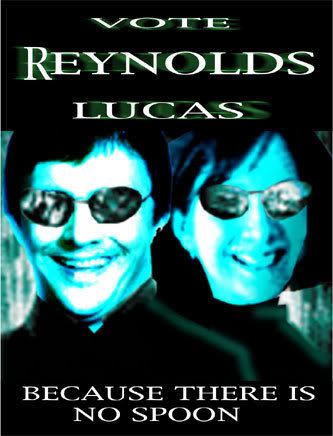 I think it needs some updating, but I still like the slogan.