I decided to pull the trigger, so to speak, and purchased another Remington 700 – this time a .300 Winchester Magnum.  This one is also a 5R, but it has a 26″ fluted barrel and a Bell & Carlson stock.  All the metal is finished in black Cerakote.  It'll be a couple of weeks before I have it in hand, but it looks a lot like this one: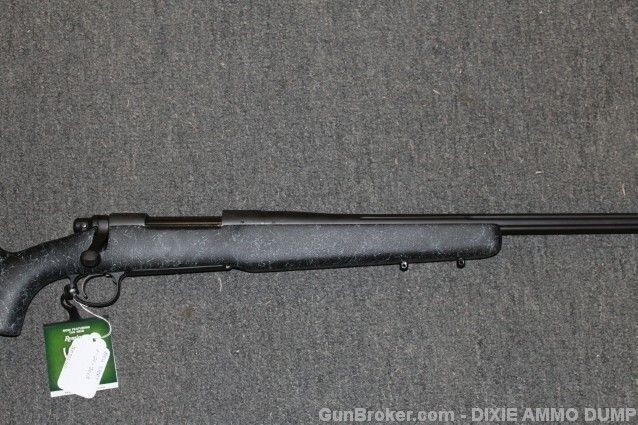 I'm no wimp, but when I go to the range, I like to SHOOT, and .300WM exceeds my shoulder capacity after ten five rounds, so I have to put a muzzle brake on it.  Looks like there's plenty of meat at the end for threading.
What say the Hive?  Any recommendations for "Best Muzzle Brake for a .300 Win Mag"?
Oh, and my original 5R is going up for sale.  I'm only going to keep one .308, and that's going to be the M25.
UPDATE:  Three nibbles on the .308 already!
UPDATE II – 3/29:  I've got a buyer!