I'm sure everyone remembers this: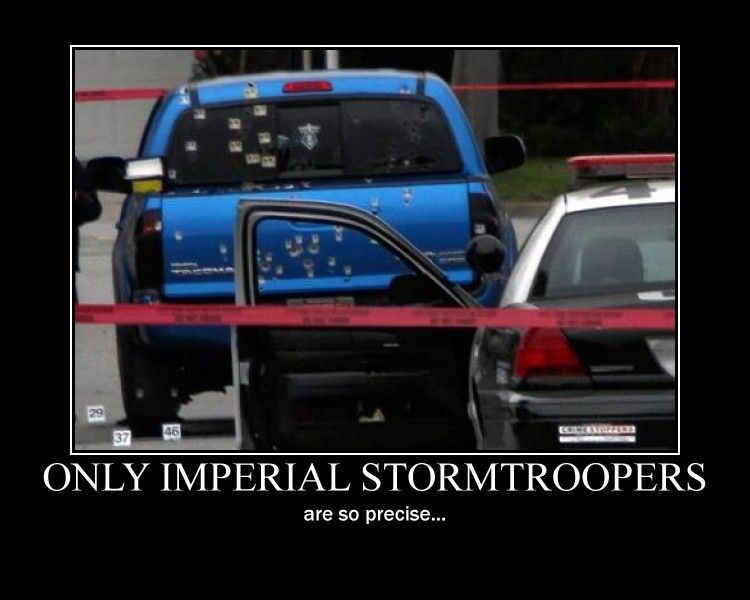 News out of LA yesterday:
Shooting during Dorner stakeout violated policy, panel rules

Eight Los Angeles police officers who opened fire on two women delivering newspapers in a pickup truck during the hunt for Christopher Dorner violated the LAPD's policy on using deadly force, the department's oversight body found Tuesday.

In making its ruling, the Police Commission followed the recommendation of LAPD Chief Charlie Beck, who faulted the officers for jumping to the conclusion that Dorner was in the truck. Beck said the officers compounded their mistake by shooting in one another's direction with an unrestrained barrage of gunfire.

Reports made public Tuesday offered new details of the hours that led up to the shooting and how it erupted into a wild, one-sided firefight in which the officers fired shotguns and handguns more than 100 times. One woman was shot twice in the back; her daughter received superficial wounds.

—

A panel of high-ranking police officials that reviewed the shooting urged Beck to clear the officers of wrongdoing, according to several sources who requested anonymity because they were not authorized to speak publicly about the case.
Violated policy. POLICY. How about LAW? Common sense? Decency?
So, thirty days without donuts, or do they get a six-week paid vacation (suspension with pay)?