Here's the current map of progress in concealed carry law nationwide. At present there are 21 "Constitutional Carry" states, 21 "Shall Issue" states, 8 "May Issue" states, and none that are "No-Issue" by law (though try to get one in New Jersey, New York, Massachusetts, etc.)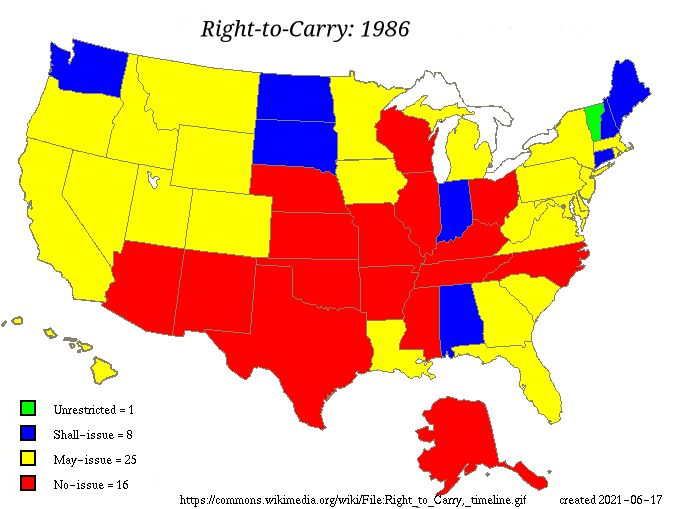 And now there will be 22 "Constitutional Carry" states: Alabama House Approves Bill to Let People Carry Concealed Handguns without a Permit. Of course there's always the wailing of the gun-ban crowd about Wild-West shootouts in K-Mart over blue-light specials:
Susan Kirkpatrick, a volunteer with the Alabama chapter of Moms Demand Action, said in statement last month as the bill advanced through the Republican-dominated legislature that lawmakers "ignored research, reason, and expertise — choosing violence over public safety and jeopardizing the wellbeing of our communities."

"This vote has moved us another step in the opposite direction of where we should be headed," she added.
Which has never happened anywhere "shall-issue" has passed. But they can't give up on it. It's all they have.